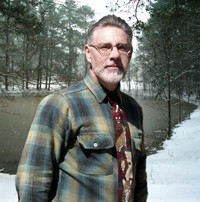 It has been some time since I posted, but I assure you, I have never stopped working on this project. I want to update you on our progress.
I have attempted to make contact with celebrities who I thought might be interested in helping us promote this project, but I was unsuccessful. I thought I had finally made contact with Dean Cain via Twitter. He followed me, I assumed since his was a verified account, and I was able to send him a direct message. I asked if he would review some information about the memorial. He replied that he would. I sent him a link to a file, but I never heard from him again. Further attempts to contact him were unsuccessful. I can, and may one day, write a book on my attempts to contact celebrity figures.
For the past three months I have had to focus my efforts on site updates. My ISP had to move me to a new VPS server. When that happened, my shopping cart, which I used on three sites, quit functioning. The cart developers decided they would no longer support their product. I had to install a new cart on two sites, my TigersTime Studios gallery and the Zoe Foundation, my tiger site. I had to install a new form on this site. In the past, I used the same shopping cart to receive donations on this site. I decided to use WordPress with the Woocommerce plugin, which seems to work fine.
For the past year I have been developing a new product to use as a fundraiser for the memorial. Several months ago I attended a Shark Tank casting call. I didn't expect much to come of it since the show is produced by Disney, and naturally they were looking for personalities. I couldn't be over the top since I was representing Freedom Memorials, but I thought the use of proceeds from product sales might give my presentation some weight. Obviously, it did not. I was not contacted. So I am preparing to try the crows funding approach with Indiegogo. Unfortunately, I do not have a large social media following or e-mail database, necessary ingredients for a successful campaign. So I will have to try and interest bloggers and the press about this upcoming event. My past attempts to interest any media about the memorial were unsuccessful. The journalist just don't seem to care. I am hoping to craft a more interesting scenario that incorporates the new product. If you would like to see the product please visit my HandleDry™ site. You can sign up to be notified about the product introduction.
I you are a PR person, or know one, that would be interested in helping me with the publicity preceding this crowd funding event, please ask them to contact me.