Memorial Fundraising Survey
Thank you for participating in this memorial survey. This is a rendition of the Freedom Reigns Memorial, a living memorial that will honor the military men and women who have paid, and yet will pay, the ultimate price for freedom in the war on terrorism.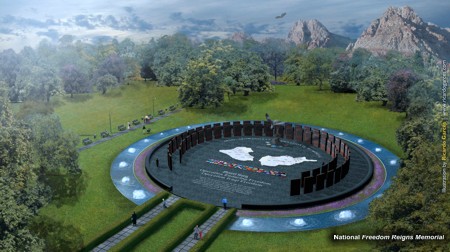 Each fallen warrior will be honored with a 6″ x 4″ stainless steel plaque recessed into one of the radiant red granite stones. The photo and accompanying tribute are etched into black, surgical stainless and will withstand the elements for thousands of years. The plaque pictured below is smaller than actual size.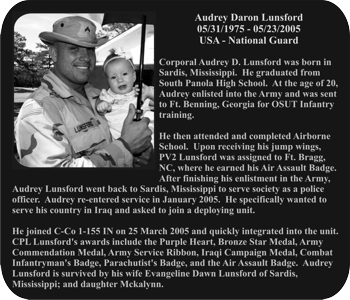 After taking our survey, if you can help us share through social media so we can reach a wider audience, please click the button below. Clicking the button will take you to our 'Assistance' page.
Powered by

After completing our survey, which will come up in a new tab, you can be added to our mailing list by clicking here.
We decided not to offer an incentive for completing this very short survey. We do not want the offer of an incentive to be a motivating factor when deciding to participate.