Freedom Memorials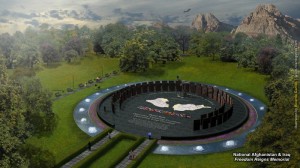 Freedom Memorials welcomes you to our site. The Freedom Reigns Memorial is a national memorial is designed to honor the military men and women who have paid the ultimate price for freedom fighting in the wars on terrorism. The individual tributes distinguish this memorial from any other in the world. Click on the image for an enlargement.
Hillary Rodham Clinton – Fox News – Sunday, October 23, 2011 – "…the sacrifices of these men and women should be honored forever." President George W. Bush – July 4, 2006 Iron Mike Plaza – Fort Bragg, North Carolina – "We hold the families of the fallen in our hearts, and we lift them up in our prayers, and America will always honor their sacrifice." Larry Diamond of Stanford's Hoover Institution – "America is not at war. The US Army is at war. The rest of us are just watching, or just ignoring, while the whole fight is carried on by 150,000 soldiers and their families."
Thousands of fallen heroes have paid the ultimate price for our freedom fighting the wars on terrorism.  Join us in making this memorial a reality today. These men and women have fallen in the line of duty – for you and for me. This memorial is not about political rights or wrongs. It's about honoring our heroes today!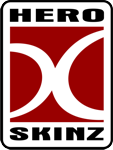 HeroSkinz™ donates a portion of their proceeds to Freedom Memorials in honor of the heroes lost in the wars on terrorism.
HeroSkinz™ designs and sells arm sleeves and head wear that are a must have if you spend time outdoors. Great gifts at very attractive prices.
Recent Posts
Categories